Best Parking Space Finder App In US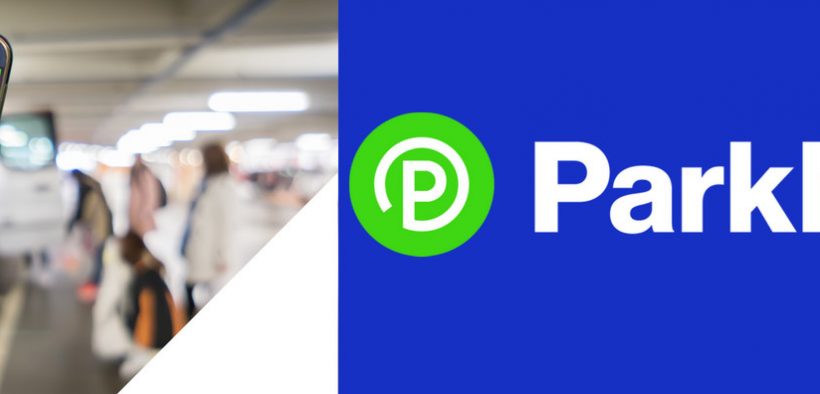 The United States of America is a popular country in the world, and it is known for the strong economic country as well. Millions of people start their day working in multi-million dollar companies, and the traffic is no stranger to the masses. The USA is a crowded place in the world, and millions of people start their journey.
In Las Vegas, it is a major problem to find parking places as they are crowded with citizens, business people, tourists, and more. Parking place might not sound like a major issue, but it is a major problem for those, who are traveling.
Let us assume that you are going to an interview tomorrow at an office, and then you learn the next day that there is no spot for parking. Finding a free parking spot is impossible in Las Vegas nowadays. It had happened to me when I was looking for a job in a company, and I found out that there are no parking places available at that period.
Are you looking for a parking spot for tomorrow's important meeting?
Why not reserve a spot a day before the meeting?
The reserving service is not possible in the past, but several Entrepreneurs have come forward with a plan to reserve parking lots. ParkMobile is an Android and iPhone application for the masses. The consumers can create an account with the ParkMobile Company and start reserving the parking lot place for a few hours. No one can park a vehicle until or unless you have canceled the reservation.
ParkMobile Features:
I am going to list down several important features that improve the user's experience.
Parking Places: ParkMobile is working on making it available in places like Event ventures, Private operators, College campuses, and more.
Locations: It is a new business venture, so the number of locations is less compared to other solutions. Currently, the services are available & active in New York, Kansas City, Chicago, Austin, Washington D.C, San Francisco, Nashville, Oakland, etc.
Support: The management developed a stable Android and iOS app for low-end smartphones and modern devices as well.
Interface: Developers invested a lot of time designing the interface, and I found it a little intimidating at first. But, I think, a few usages is enough to master the controls.
Vehicles: The customers can store up to five cars in one account, and use them, when necessary. I want to inform the customers that ParkMobile is available for cars only, and the company will allow motorcycles very soon.
Payment Options: Not everyone can pay via Credit Card, right? The official added PayPal, Debit Card, ApplePay, MasterPass, and ChasePay as payment options for the customers.
Navigation: The application designed to reserve parking places, but it serves another purpose. You can find the right parking spot using the inbuilt feature of turn-by-turn directions.
Availability: There is plenty of available parking spot for the customers. You can use the Parking Availability feature to search for the ideal spot for the meeting.
No one can deny that there is a room for improvement for the ParkMobile and it is an excellent service to secure a parking spot.
Basics: Sign-up, Add Vehicle, Reserve, Parking Availability
The latest edition of ParkMobile offers wide-range of features. I never test a product, service, and applications until or unless there is a demonstration.
Sign-up Process: Everything begins from here, so we are going to take a quick look at it.
Step 1: Download the ParkMobile from the official Google Play and launch it. Tap on the sign-up button to start working on creating a free account with parking lot spot service.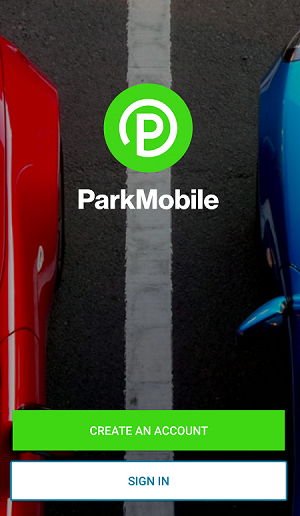 Step 2: Enter a valid email address, password, agree to terms and conditions and tap on the sign-up button.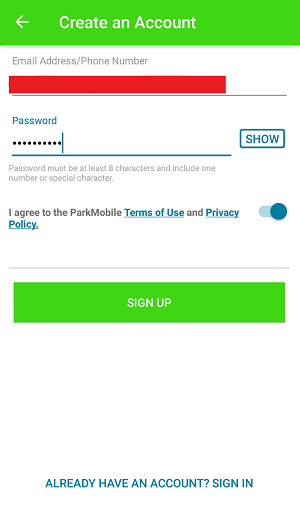 Step 3: You have two options here, and I will explain it a little.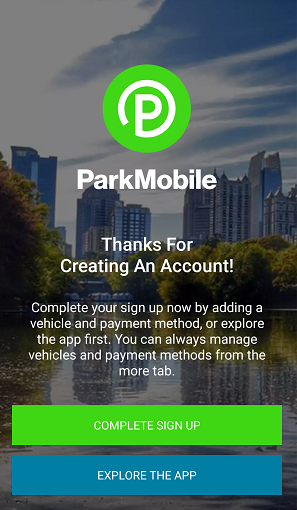 Complete Sign-up: There is more to fill information related to the service.
Explore the App: No one cannot reserve a parking spot without completing the sign-up process, but you can explore the options.
I recommend selecting the second option to learn more about the service and then come back to complete the process.
Step 4: I have continued to complete the sign-up, and you have to add a vehicle.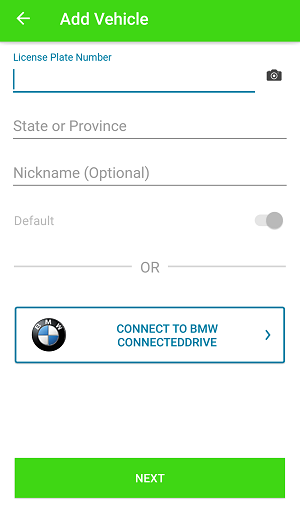 The company will reserve the parking spot for a vehicle mentioned in the account. Remember, you can add up to five cars, and they do not support two-wheeler and three-wheeler.
Check Available Locations
How about checking available locations without completing the signing up?
Step 1: Launch the application and then tap on the search bar to view more options.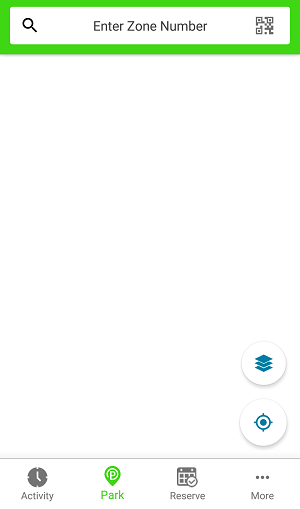 Step 2: Enter the zone number, and then tap on "GO" to proceed.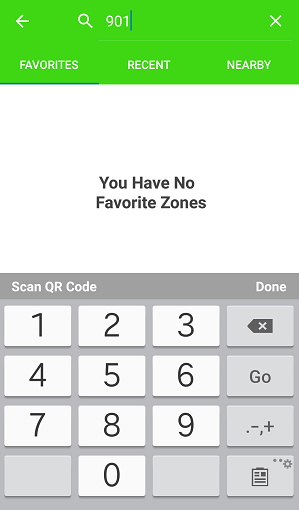 Step 3: The number of available locations will show up on your screen, and then you can begin reserving process.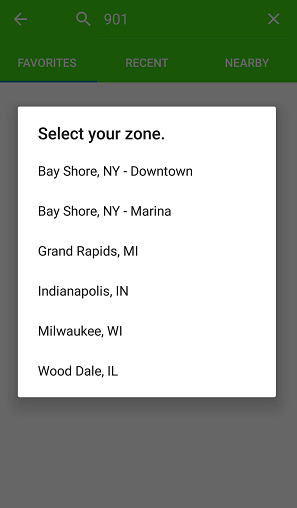 You can start reserving a parking spot for a few hours to days depending on the requirements. Ensure that the vehicle registered within the application or else you cannot park it.
How to reserve a parking lot with ParkMobile?
It is a short tutorial, and I could not complete the reservation as I am not planning to go anywhere.
Step 1: At the bottom, you have several options, but tap on "Reserve" and the tab will show up. Tap on the Time & Date selector.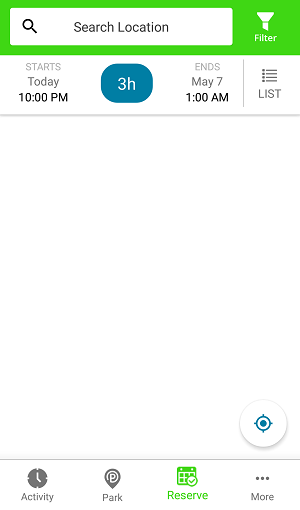 Step 2: Now, pick a start time and ending time and it will decide the price, so make sure to select it properly.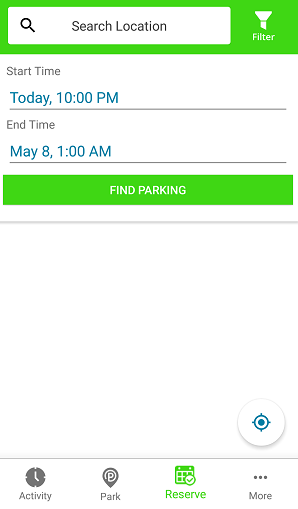 Choose the location properly, and then pay for the parking spot, and then the place is reserved for the customers.
Conclusion
The company is evolving the service day-by-day, and the operations are getting better. Remember, you cannot park a car that isn't registered in ParkMobile. Read the terms and conditions for refund policy. Let us know what do you think about the ParkMobile service in the comment section below.