What is internet marketing technology for students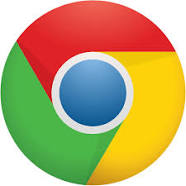 Every marketing student knows that the tech stack used in Internet marketing greatly differs from that utilized in traditional marketing. What works well on the Web, doesn't work in media, print, etc.
B2B and B2C professionals tend to promote products and attract clients in different ways, and thus the tech slacks they utilize differ from each other. When developing a technology slack, it is important for all specialists to understand which technologies are fundamental and should be added to their toolkit.
In the case of academia, learners should not only be able to write effective marketing papers but also have a keen understanding of all technologies that are essential to both B2B and B2C experts. While Pro-Papers can help them with their academic assignments, it is the instructors' responsibility to provide their learners with the fundamentals of available technologies.
To be effective at Internet marketing, prospective professionals will have to utilize techs that power Web media like sites, online adverts, and social networking services. The tech essentials every student should learn include but are not limited to CMSs, web advertising technologies, email, data analysis tools, social media channels, and others. The main idea behind using these techs is to simplify difficult procedures of online advertising as well as to detect the effectiveness of every marketing campaign and make it more financially rewarding.
Content Management Systems
Nowadays, it is hard to find an organization that doesn't have a website. Therefore, it is crucial for all specialists to be able to work out a successful website strategy that keeps up with the time. This is when CMSs come into play: these technologies enable specialists to deliver content on sites as well as to manage design, graphics, and code of the latter ones.
Since students will have to work with these systems day to day upon their graduation, it is extremely important for them to know how to choose the right tools for their professional activities. In fact, any system is a good choice as long as it is reliable and easy-to-use. There are many options to go for but the most popular ones are the following: WordPress, HubSpot, Sitefinity, Crownpeak, Joomla.
Web Advertising Technologies
Any ad that takes place in an online environment can be considered as a web one. Professionals can use a few channels for advertising, and each channel comes with a series of tools used for managing ad campaigns.
There are video, social, display, and mobile channels for advertising on the Web. Of course, it may happen that students will not have to work with all of these channels in their everyday life. However, they never know when they need to use one channel or another; therefore, they should learn everything about all methods and be able to manage them with specific apps properly. The most popular services include Google Ads, YouTube Ads, and Facebook Ads.
Email
Email marketing is one of the eldest but yet very popular and efficacious form of advertising on the Web. For this very reason, more than eighty percent of businesses use this technology for their campaigns. Therefore, it is crucial for all students to know how to find and use the right tools to benefit from this tech to the full.
The main aim of every email marketing campaign is not only about getting the list of email addresses and spamming them but rather about reaching current customers and prospects and making them respond. The most popular tools to utilize for a sound strategy include but are not limited to Sendloop, Mailchimp, ConvertKit, and LeadSquared.
Data Analysis Techs
Combining a few techniques and processing methods, these technologies help marketers to access their data utilized for measuring the effectiveness of their campaigns. Marketing students should learn how to track big data analytics by dint of specific tools. With this knowledge, they will be able to identify what works well and what doesn't, indicate potential problems, and decide on the areas which are on the plate up to date. There are many analysis apps to benefit from; however, the most widely-used ones include Mixpanel, the AdWords Performance Grader, and Formisimo.
Social Media Channels
To create an effective Internet marketing campaign, all professionals should turn to Instagram, etc. Nevertheless, the days when the main goal of all online marketers was to increase the number of followers for their companies' profiles have already gone.
Students have to know that to implement an effective tactic, they should strive to benefit from the new social media technologies that appear on a regular basis. As for today, the most popular software includes Buffer, ManageFlitter, BuzzSumo, and Canva.
In a professional setting, marketing students will definitely face the need to develop their own marketing tech stacks that will allow them to develop and manage an effective campaign. Therefore, for all of them, it is important to get a deep insight into the fundamental techs used in the industry yet within the school settings. Teachers should focus on delivering relevant knowledge to all students so that upon graduation every can apply the gained knowledge in practice no matter whether he or she takes a position of a B2B or B2C marketer.