Elisi Best Digital Bullet Journal App For Android With Sync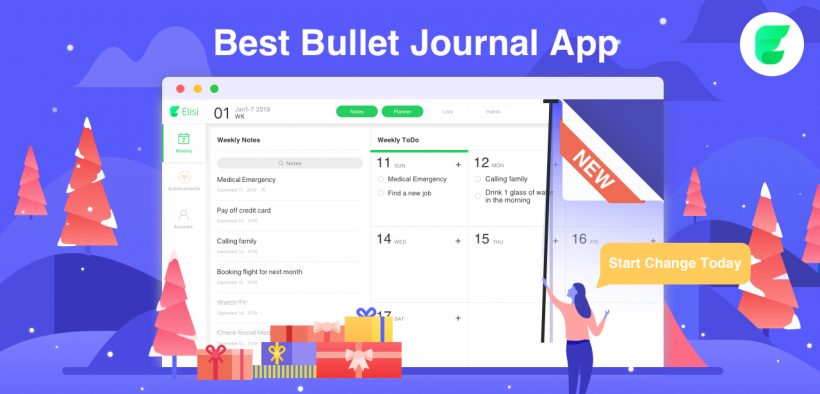 Business people do not have time to keep a track of the schedules, meetings, To-Do lists, unexpected events, and more. Entrepreneurs are growing day-by-day and they need a special documentation to arrange daily tasks. The world of social media and internet has added a hectic pressure on the modern youth. Those, who are online, are having a lot of trouble working on day-to-day tasks.
Millions of developers have come up with unique ways to create productive day for the Entrepreneurs, Business people and students with goals. Android smartphone's are undeniably strongest technology a common individual can own.
Third-party developers are coming with wide-range of solutions to increase productive life. Elisi – Digital Bullet Journal App is a modern application for busy people. It is an application designed for the people, who want to prepare the next day.
What Elisi – Digital Bullet Journal App can do?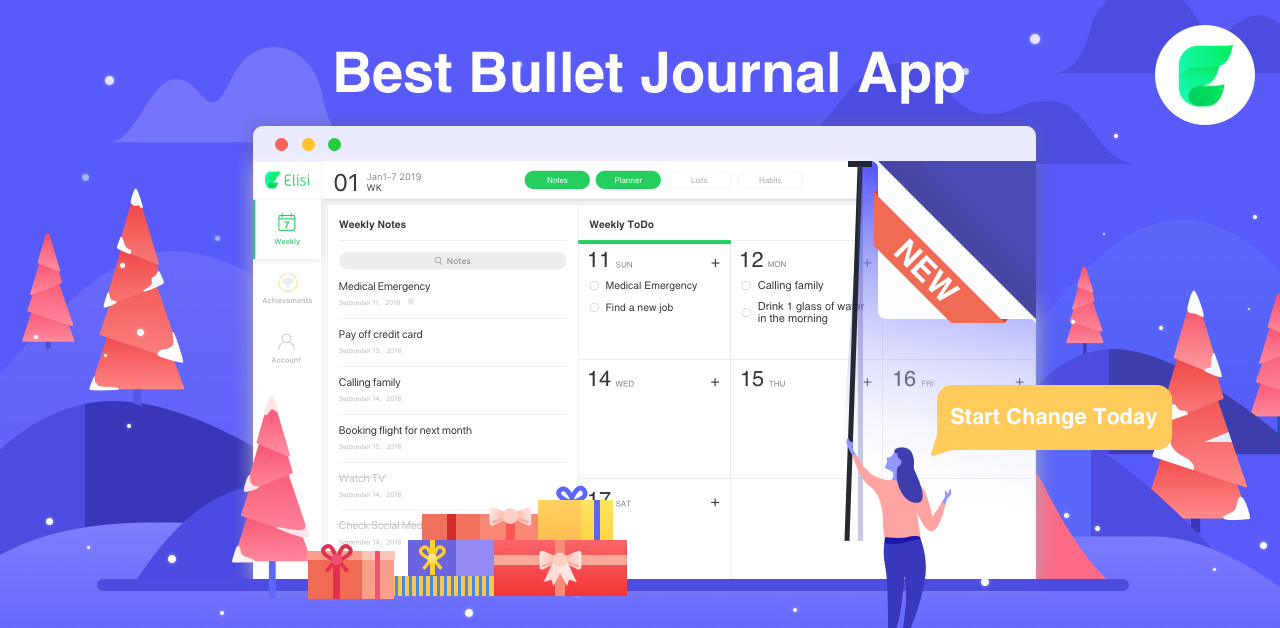 Elisi developed by Elisi studio incorporated and it is a productivity application for Android and iOS. The application is a strictly weekly planner & habit tracker. An individual having complications with creating a productive life can utilize the application. If you are someone wasting time on Internet, Social media, and Texting apps, then creating a schedule can assist the users save time on work.
Elisi has four main tasks based functions for the individuals trying to improve productivity.
1. Notes
The title suggests "NOTES" is a regular noting function for the individuals to quickly add a note to the schedule. Assuming that you have to copy a number or an address, and then the users can save it in the notes. The application users do not have to connect metal rings to the creativity. The Note function allows the users to add Text, Purpose, Time, and Save it.
Step 1: The main menu consists of four main options. Launch the Elisi – Digital Bullet Journal App and then tap on Notes. There is a huge green button "Add your first note" and tap on it.
Step 2: Now, add a few lines to explain the scenario and save the note in the Elisi.
It takes a few seconds to launch the app and start working on it. The developers designed the app for a newbie, so it has user-friendly interface. It took me a minute to understand the entire interface, so it shouldn't confuse the new users.
2. Planner
Planner is a simple feature allows the business people or individuals to add quick meetings, plans, and other personal tasks. Originally, the concept developed for the business people, but a house wife or a student can utilize this feature. Those, who are forgetful, Planner feature comes in handy for them.
Step 1: Tap "Planner" in the main menu and then tap on the + icon to add a quick plan.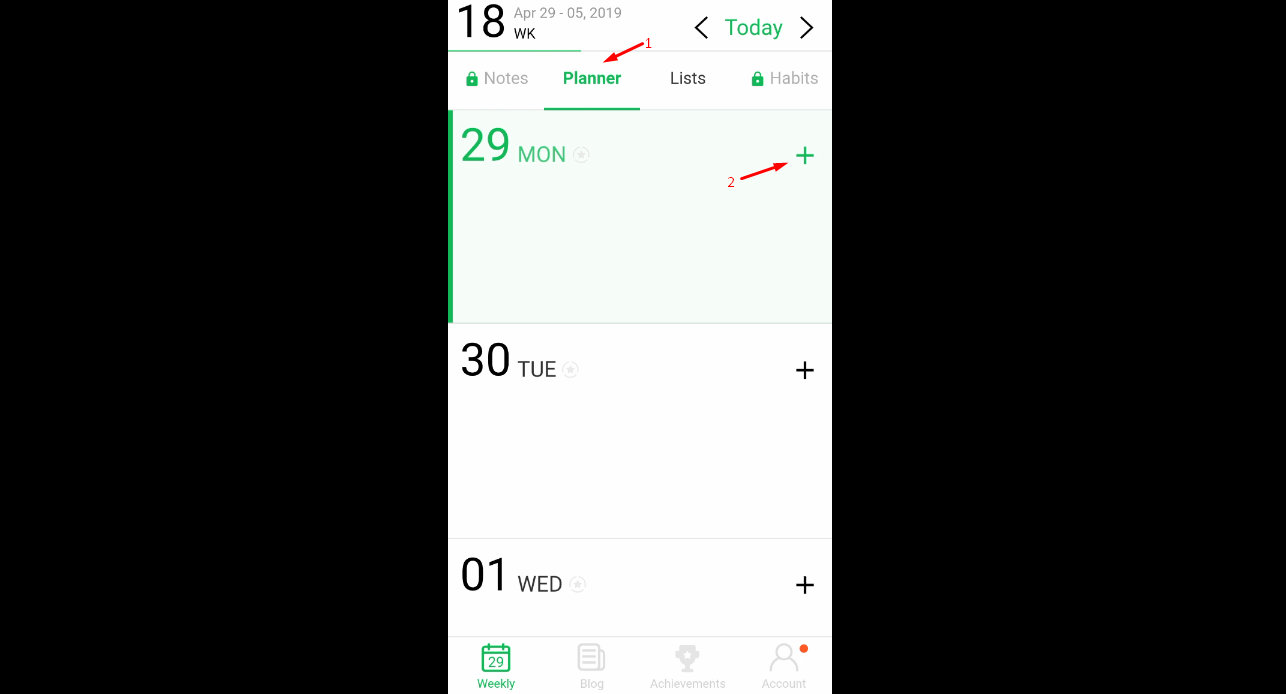 Step 2: Add details regarding the plan, and save it.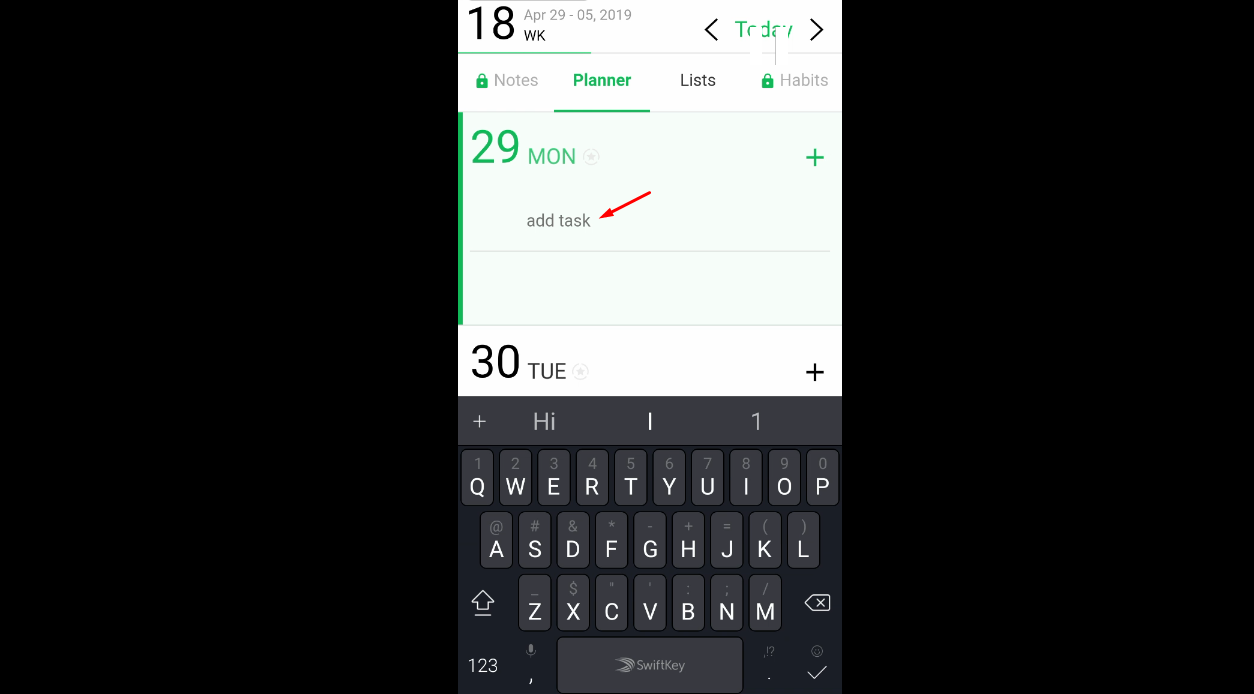 Step 3: I have added a few plans for the day, and you can view them below.

I have noticed that it does not have alarm "Planner" feature, but it does notify the users. I wouldn't bet on the application to notify the user about the plans. The users have to keep an eye on it to stay alert and focus on the main productivity.
3. Lists
I have mentioned something related to keeping track of everything.
Business people can add Lists to keep a track of the existing tasks and make sure that everything is accomplished it.
The Lists is a combination of Notes and Planner, so the business people keep a track of on-time delivery and pending tasks.
Step 1: Tap on Lists, then select "Add your first list" to proceed.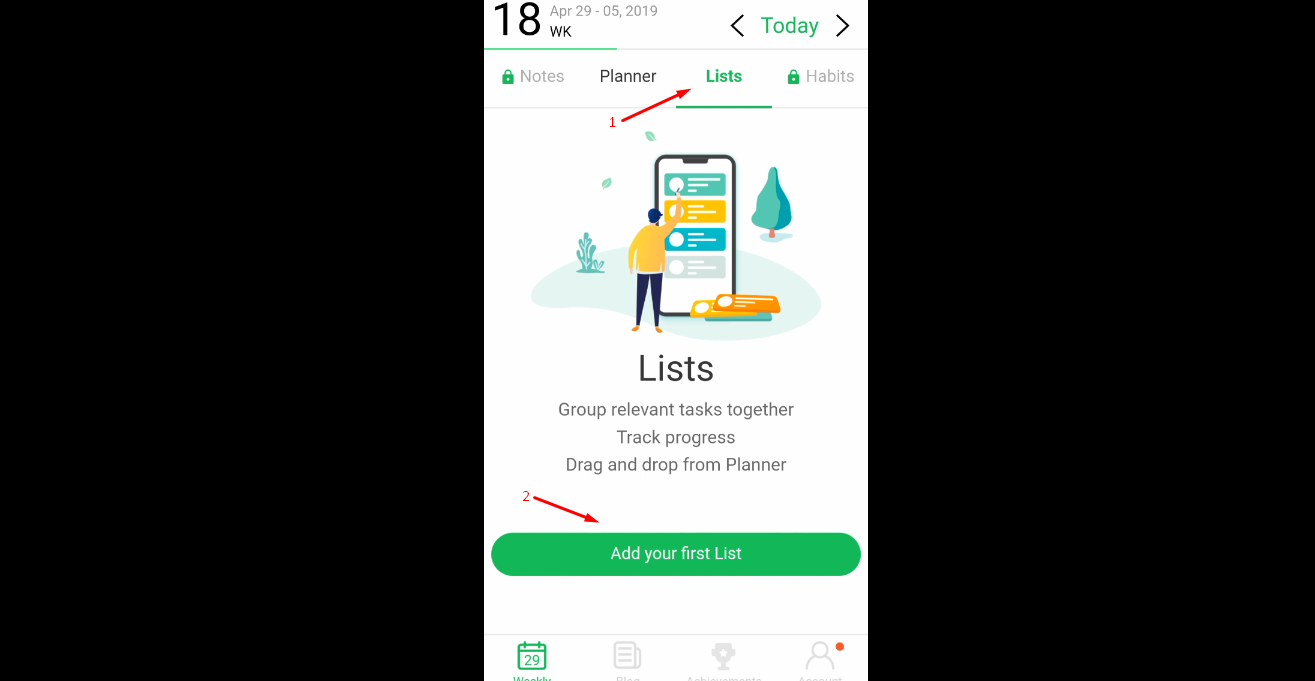 Step 2: The next page includes adding information in the empty field, and then taps on SAVE.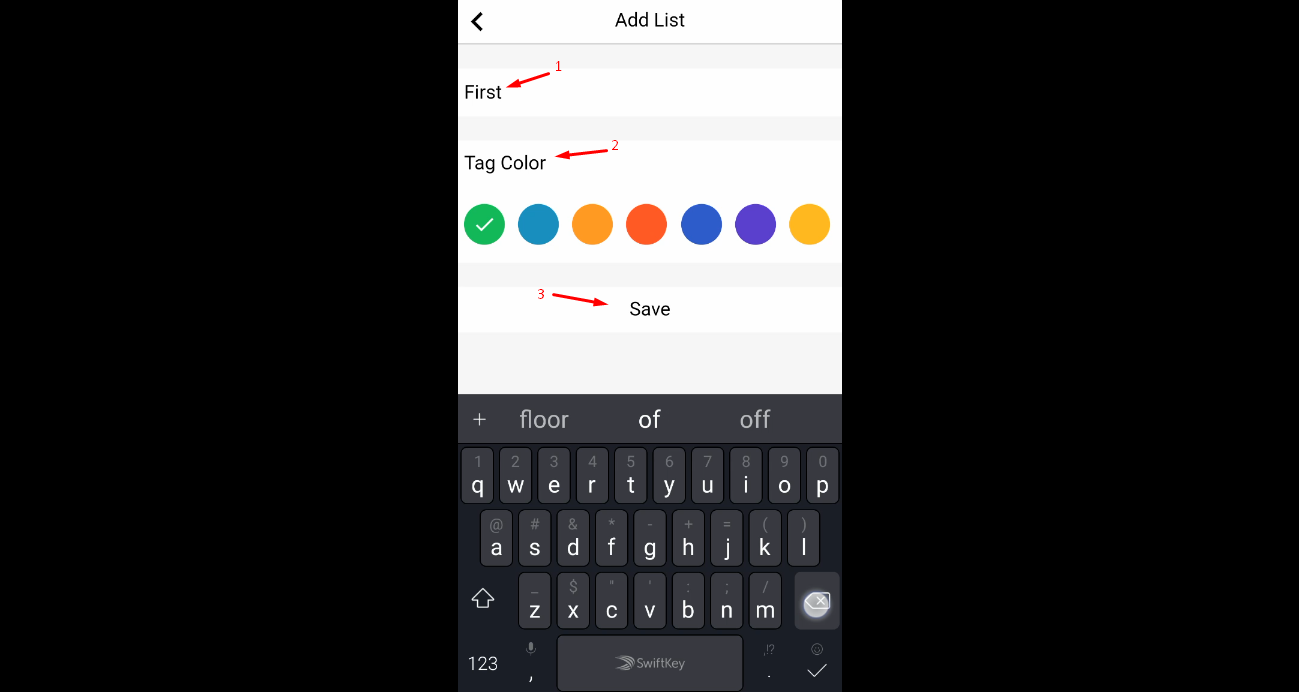 Step 3: After adding a Lists, then quickly create tasks to complete it within a period.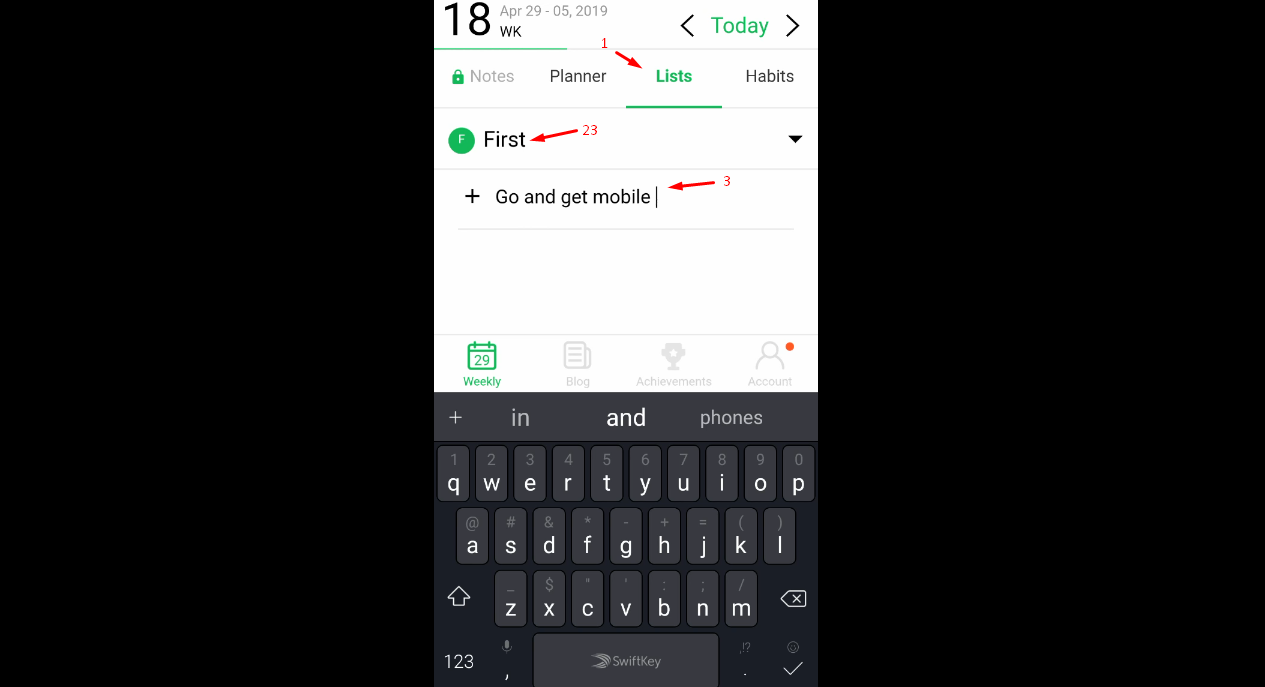 Step 4: I have finished a LIST to demonstrate.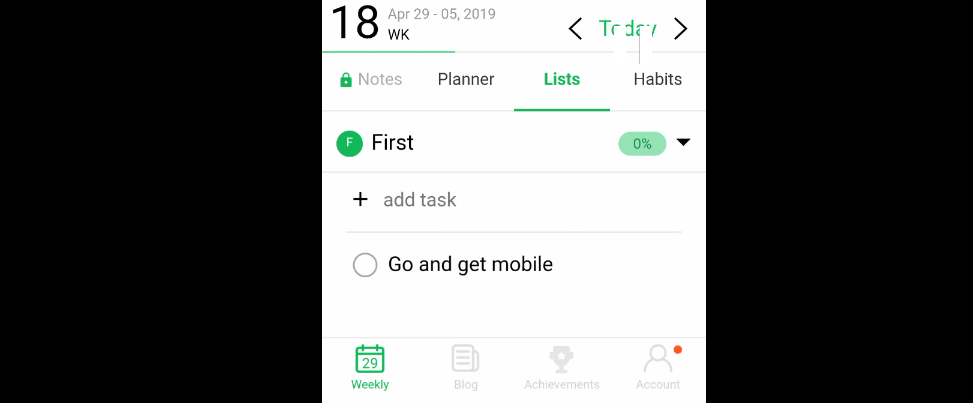 It is a necessary feature for business people, who have to accomplish multiple tasks in a specific period of the day.
4. Habit
The word "HABIT" does not require a special introduction.
Anyone, who is trying to reduce wasting on bad habits and start working on the good habits, can utilize the feature. No one can understand the feature importance until there is a visual demonstration.
Step 1: Tap on the Habit, and then tap on "Add your first habit" to proceed.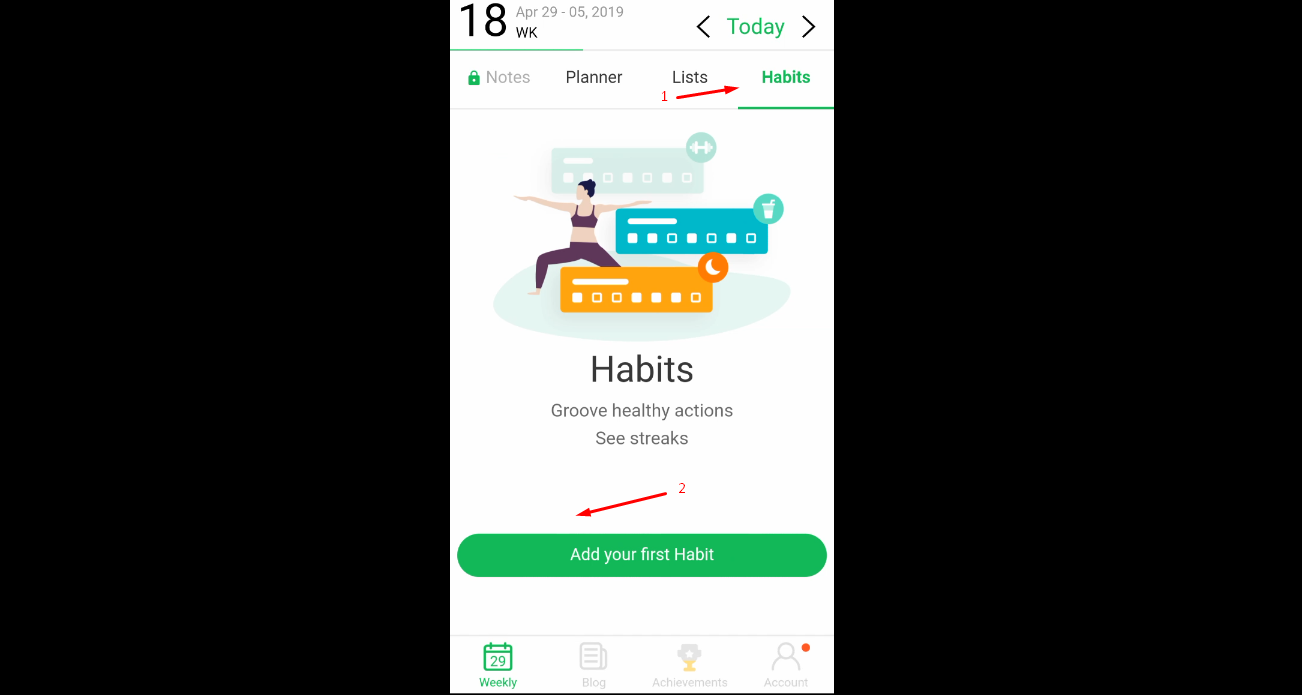 Step 2: Add a title, select tracker type, select number of days; weekly To-Do and then tap on save.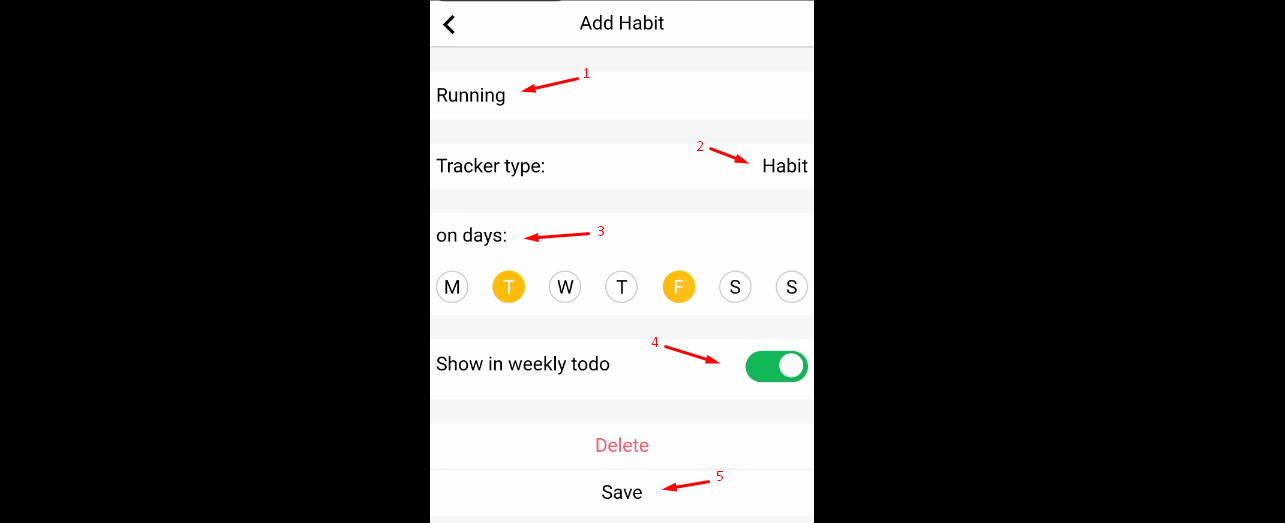 Step 3: Now, the users can customize it and then tap on "add habit."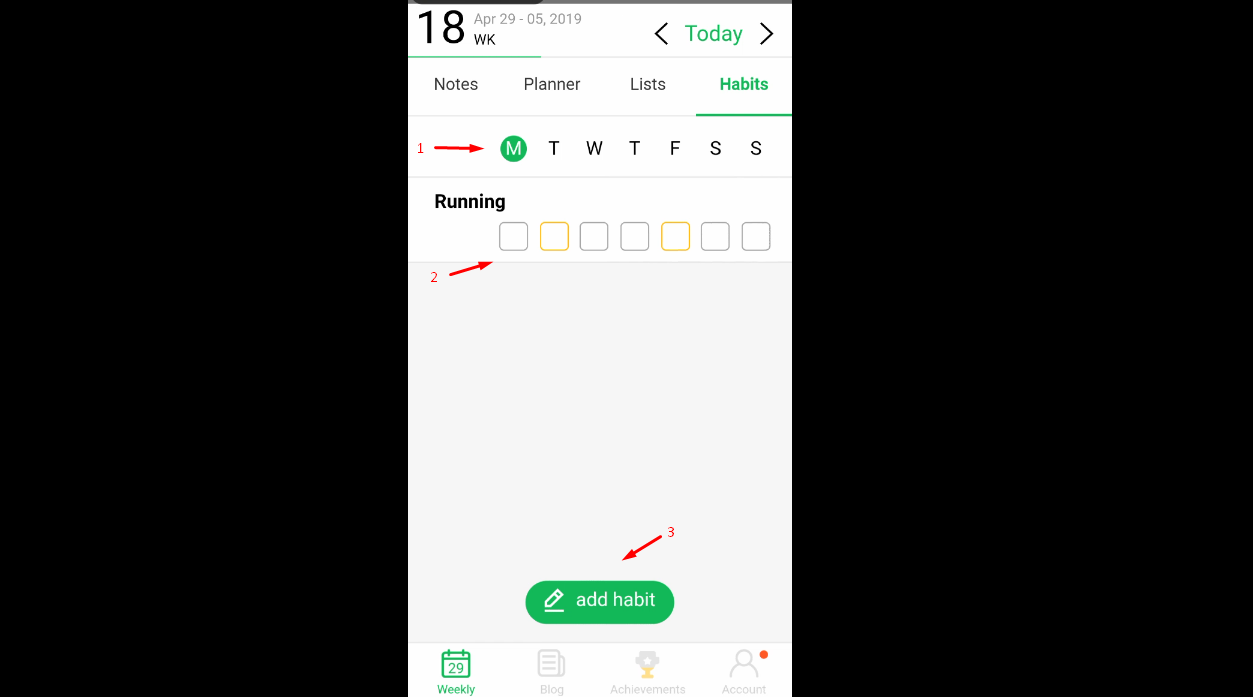 Elisi productivity application has more in-depth feature to offer. However, no one can comprehend it until or unless they are willing to try it.
Also you can backup your data just by using existing Google or Facebook, or you can use their service to create a new account and then sync the data to the cloud.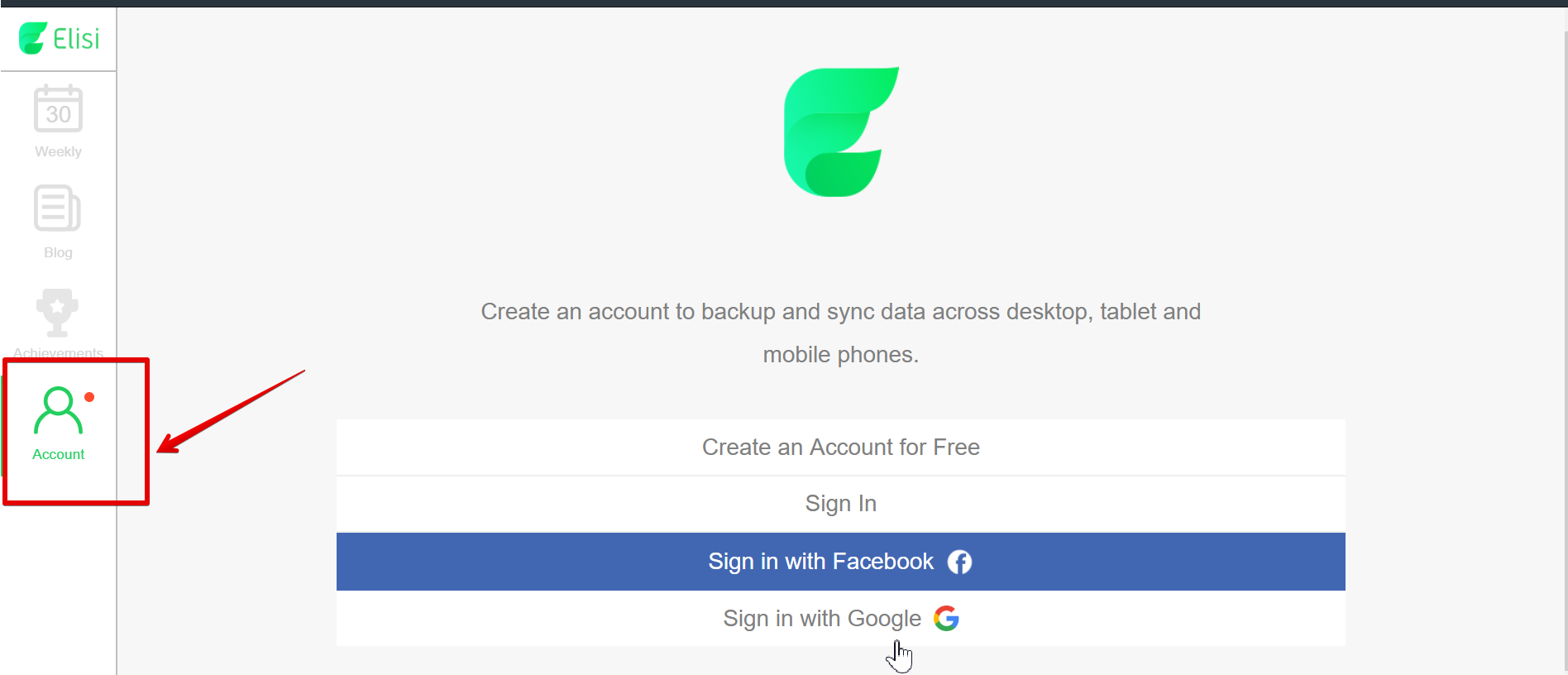 Conclusion
Elisi is a professional productivity application for business people, entrepreneurs, and busy household people. The developers constantly working behind the scenes to ensure that stability, productivity, and performance doesn't lack.