Bitdefender Mobile Security for iOS Review 2019
Bitdefender is world's most popular cybersecurity and antivirus software manufacturer. The company has released a number of its security software for both PC and mobile users. Bitdefender Mobile Security for iOS is a free and easy-to-use security application designed for the iOS users. This software provides a stress-free environment to keep the data and your iOS device safe and secured.
The software comes with an excellent malware-detection feature, which warns the user whenever a malware attack happens on the device. It's a free software for iOS devices and you don't need to pay for anything to use its services. You can easily create a Bitdefender account by entering an Email ID, username and password. You will be able to use Bitdefender's unlimited security access through your iPhone or iPad devices.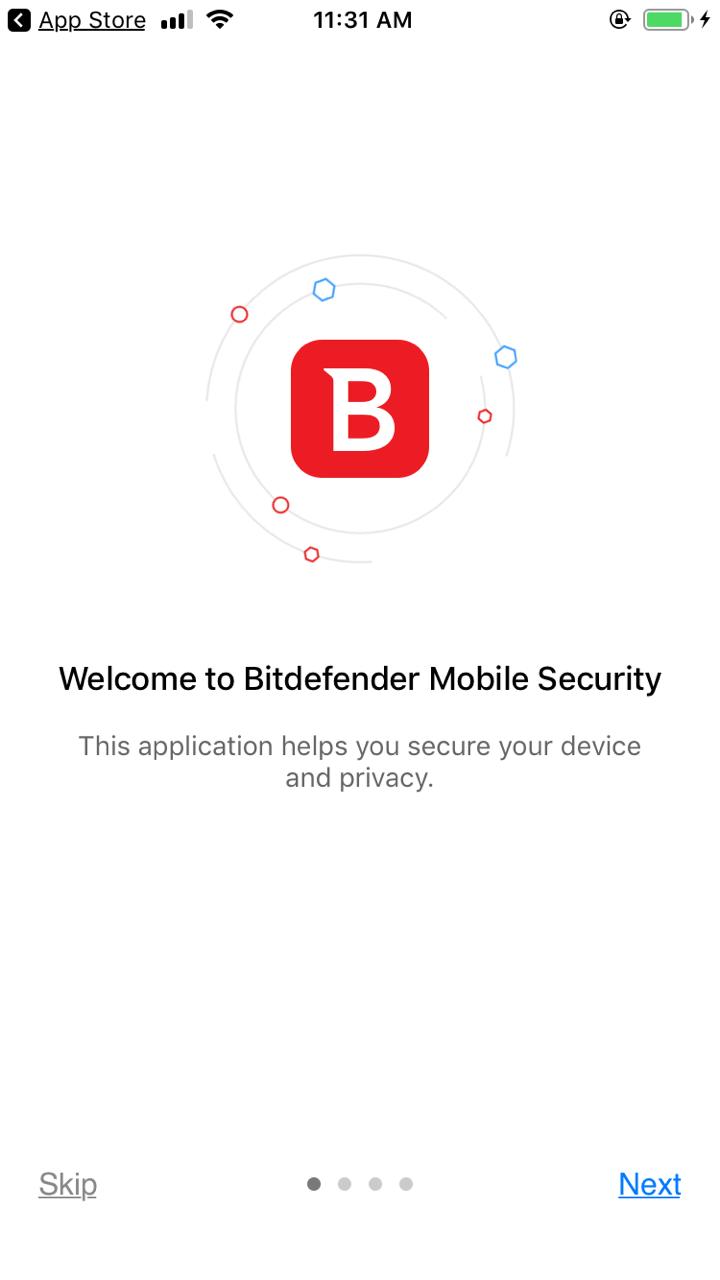 The most advanced feature you will get from this software is a built-in VPN service. The application has a built-in VPN which lets users change their IP address and current location. This is an essential security feature to keep your location and IP address safe and secure from Internet threats. It also protects your device from cyber-attacks. You will get a notification if there's something wrong with the security of your device.
This security app for iOS devices comes with three built-in tools which are there for free. You can easily access these tools within the app and can start safe-guarding your device by enabling the security services from the app. Let's decode the services offered by the this mobile security app for iOS devices.
VPN
VPN is the most advanced and useful tool which is bundled with this security app. As mentioned above, this tool helps you to change your current location and IP address. All you need to do is just select the Connect button from the middle of the page and the service connection will establish itself.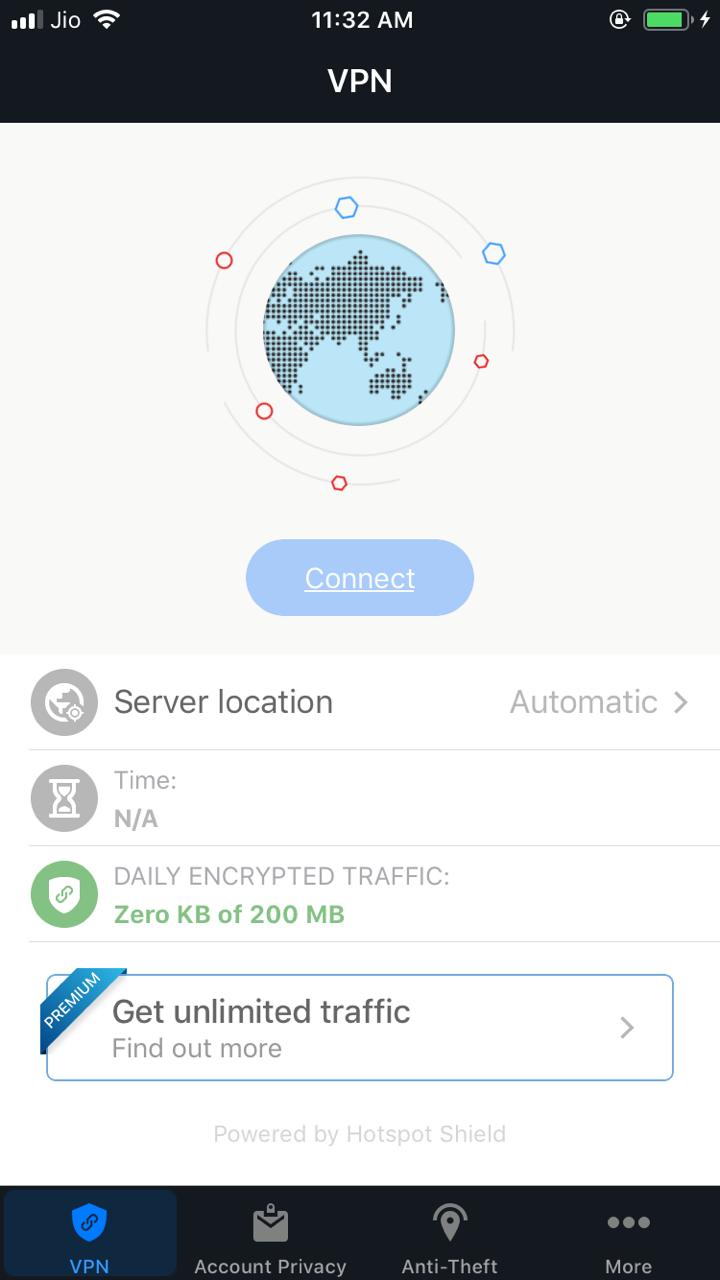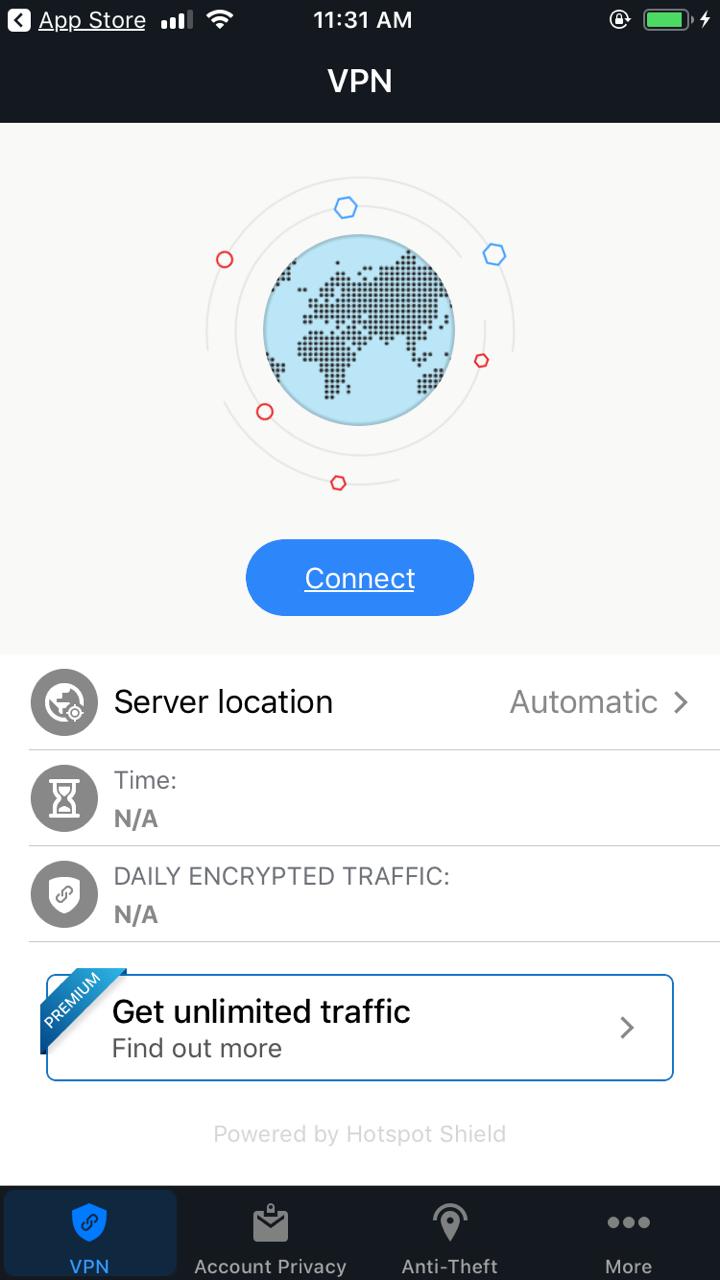 You will also be able to select the desired location from the available options. Select the Server Location option, and you will be presented with a list of countries. You just need to select the country from the list provided to you. Apart from this, you can also set this option with Automatic option. This lets you connect with the desired network automatically and you don't need to stress out yourself.
Account Privacy
Account Privacy is a common Internet security tool which is nothing but a normal anti-virus software built-in within the app. This security feature lets you safe-guard your iOS device against the malware-attacks and other Internet threats. It keeps your device protected and warns you if something is going wrong. You can change the security settings and avoid such malware attacks from the web.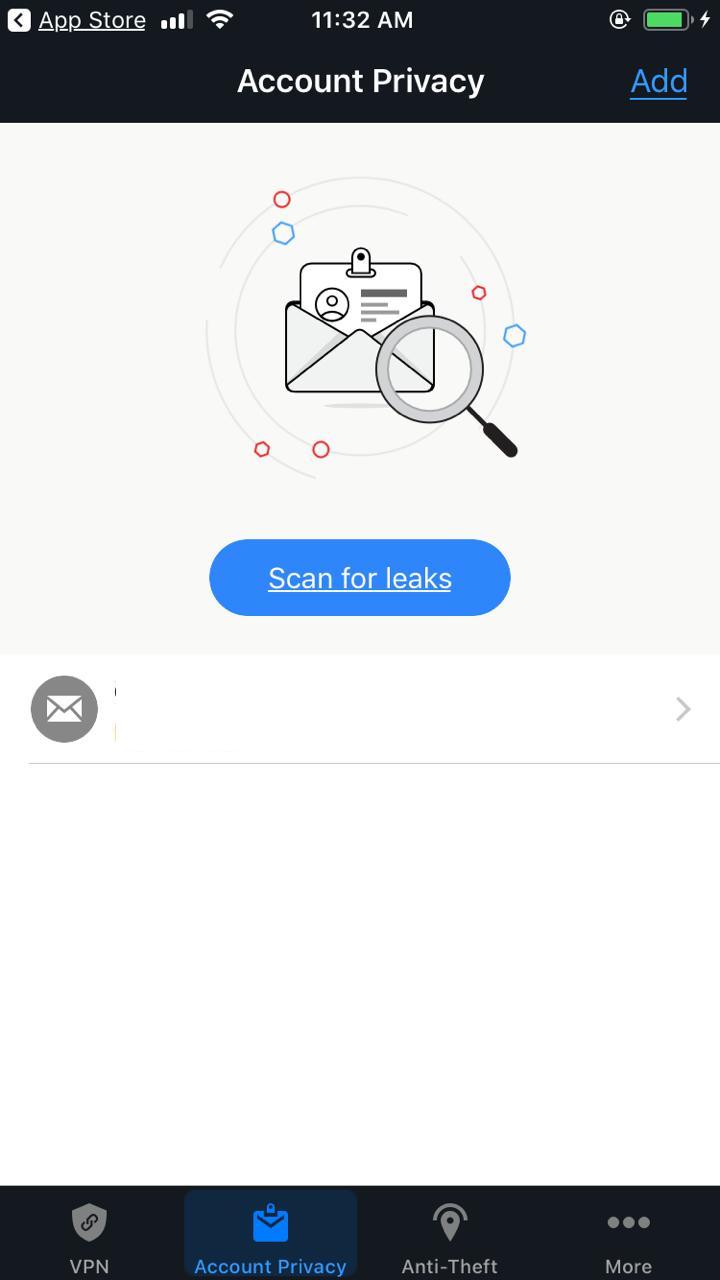 You can add more features of scanning the files and folders by simply clicking on to the Add button. You can also scan for the whole device by clicking on to the Scan for leaks option. Make sure your email ID is validated and you will be able to use all the features and functions of this security software.
Anti-theft
Apart from basic security features, the company has introduced a new anti-theft feature for iOS devices. This tool comes with its own web dashboard allowing users to remotely locate the stolen device. Users can also lock down the device and wipe out all the sensitive information stored in the device from remote locations using the web-dashboard integration.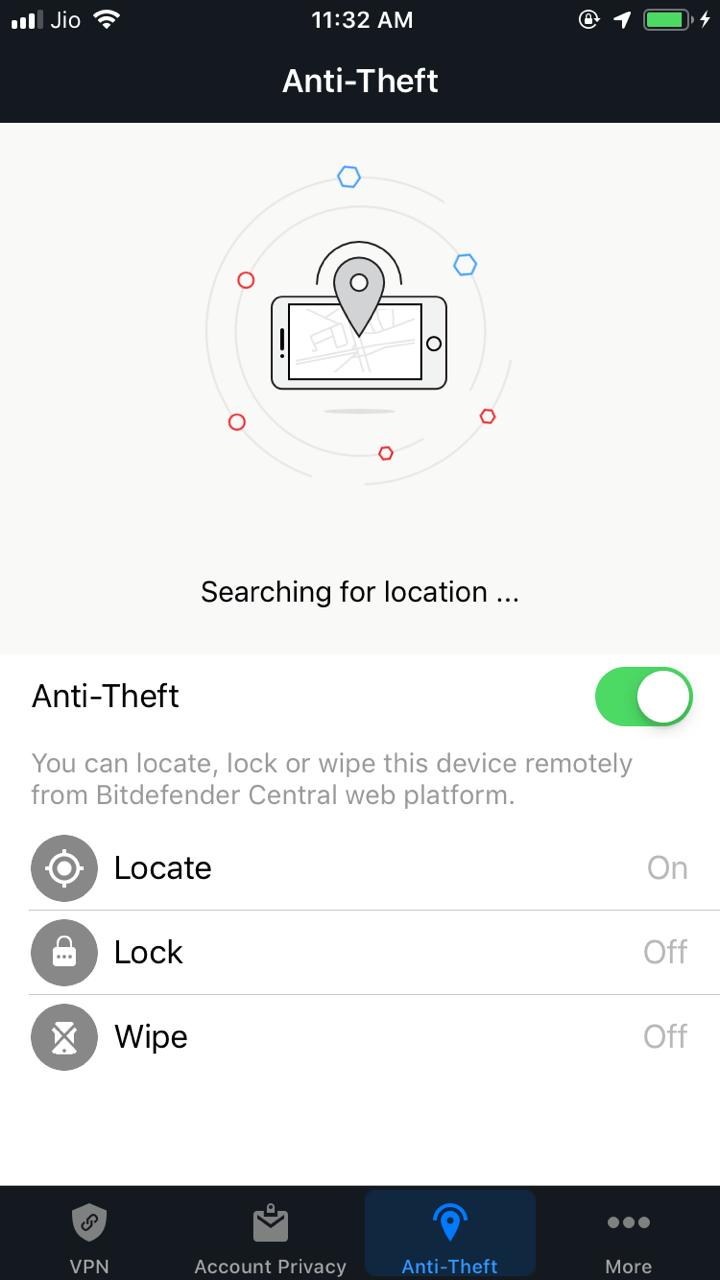 If you can't find your device, you can simply lock it down with a passcode so no one can have the access of your phone's data and other information stored in it. Once you get the device, you can restore it with its default factory settings. You can also take a backup of your phone's data and its information. In this situation, you can restore your data from the backup easily.
Pros:
Easy-to-use interface designed for everyone
Comprehensive anti-theft features with tough malware-detection
Intuitive user interface
Built-in VPN service to safeguard your device from malware attacks
Available free of cost
Cons:
Lacks scheduling feature for auto-scanning
Final Words:
Unlike other mobile security software, the Bitdefender iOS Security tool provides a reliable user interface and lets you explore built-in VPN and anti-theft protection tools for the complete safety and security of your device. It's a free tool which is now compatible with iPad as well.