iPhone Data Recovery Software Tuneskit Review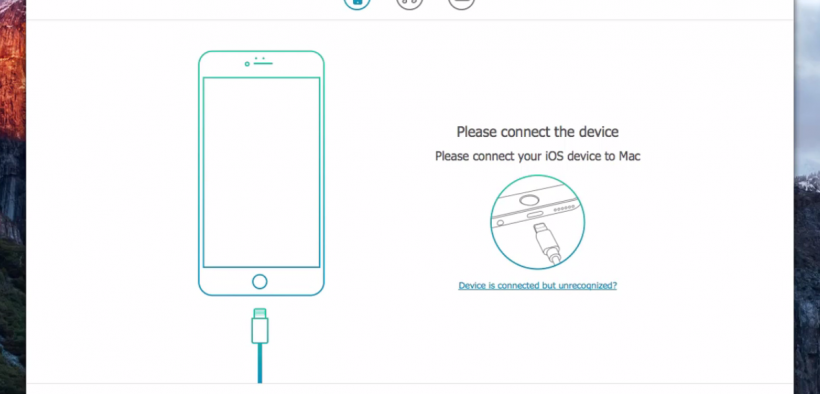 Tuneskit developed iPhone data recovery software that enables the iPhone users to recover lost data or deleted data without losses in quality. There are many Mac iPhone Data Recovery software in the market, but every program has a limit or flaws regarding recovering the data.
The interesting part of the process is that you don't have to Jailbreak your device or make any changes to it and it is the case in most of the solutions. However, Tuneskit is going to assist you in recovering the files without Jailbreaking or tampering with your phone.
Tuneskit: Mac iPhone Data Recovery Features
All right, I think, it's time to list down the features, and it will help you understand the abilities of the recovery program, and we will show how easily you can recover lost data or deleted data.
Supported Devices: It supports iPhone 4 to iPhone X, all models of the iPad, iPod touch 5 and iPod touch 4. Don't worry about the iOS version because it supports iOS 4 to latest iOS version.
Supported Machines: It supports Windows & Mac, and it works on Mac OS X 10.8 to the latest edition.
The system minimum requirements are low, and it works on any low-end PC.
The iPhone data recovery software supports 20 file types like JPG, RAR, XLS, DOC, and more. Yes, you can recover up to 20 different file types.
We have an advanced virus that affects our devices, so we can't recover data. However, the virus doesn't affect the software.
Several times the iPhone has hardware issues, and the recovery program can recover data from it.
It comes with three advanced options that allow you to recover and restore data to an iPhone.
The developers of Tuneskit designed the interface keeping the newbies in mind. The UI is extremely easy to understand and execute.
You can even recover iPhone related files like contacts, photos, calendar, notes, Whatsapp data, browser history, videos, call history, messages, emails, and more. The list keeps goes on, but it won't change the fact that you can recover pretty much everything using Mac iPhone Data Recovery program.
You will get lifelong support from the team, and you can expect free updates for iOS & Mac OS X computers.
What is the recovery rate?
It is one of the important questions in your mind that what is the recovery rate? I know that many companies claim that their product is capable enough to provide you with recovery tools, but how effective are they?
Tuneskit says that iPhone data recovery software has the highest recovery rate and it includes encrypted data & backups.
How To Recovery Data using Tuneskit?
It's time for us to give you a glimpse of how to recover data using the latest edition of the program. You can download the trial version for free without providing your credit card details or any other form of details in it. Download, Install and start using it on your Windows or Mac OS X PC.
Step 1: Launch the program on your Mac PC, and connect your device to the computer via USB cable or lightning cable.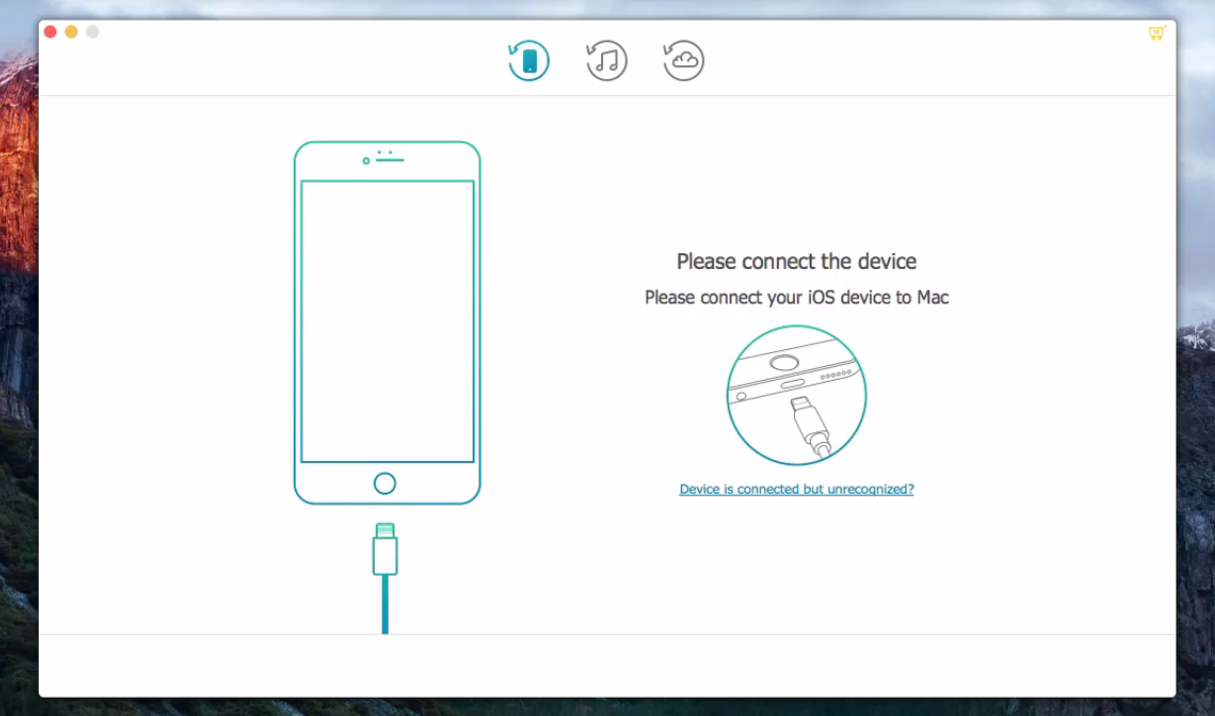 Step 2: On your screen, you have the options to select the data that you want to recover. You have contacts, bookmarks, and more, then click on the "scan."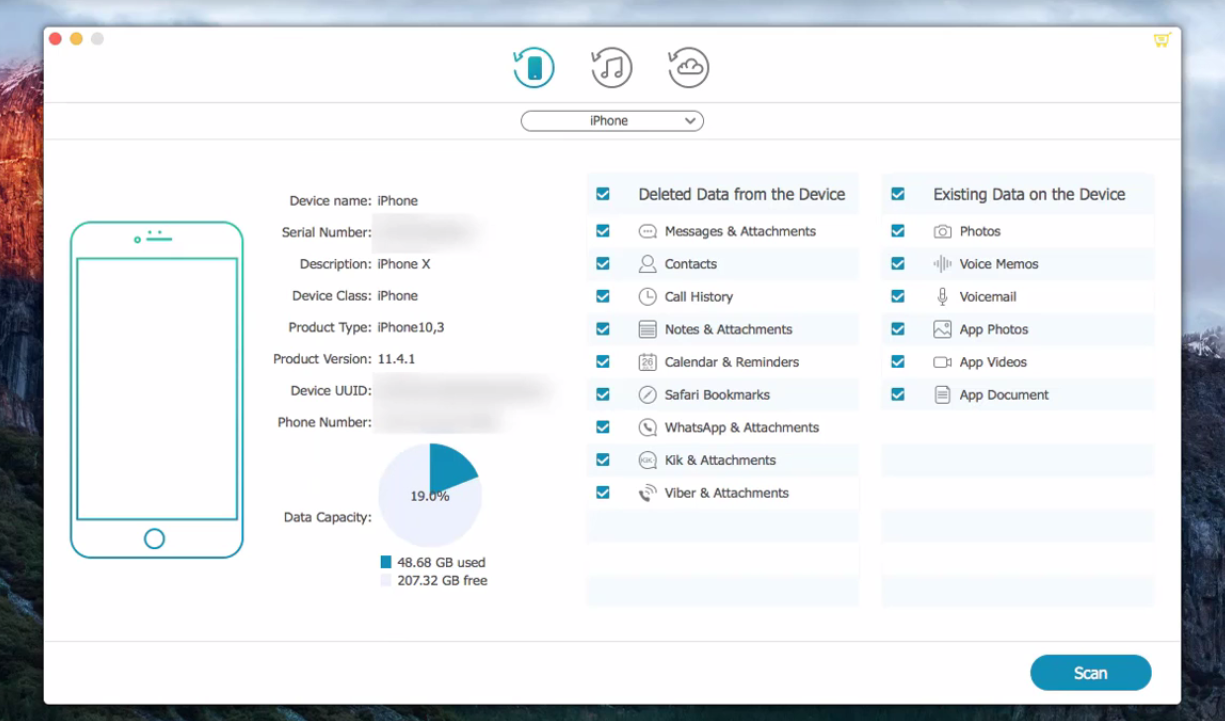 Step 3: You can select everything, but it takes time to scan the files and click on "scan" to begin.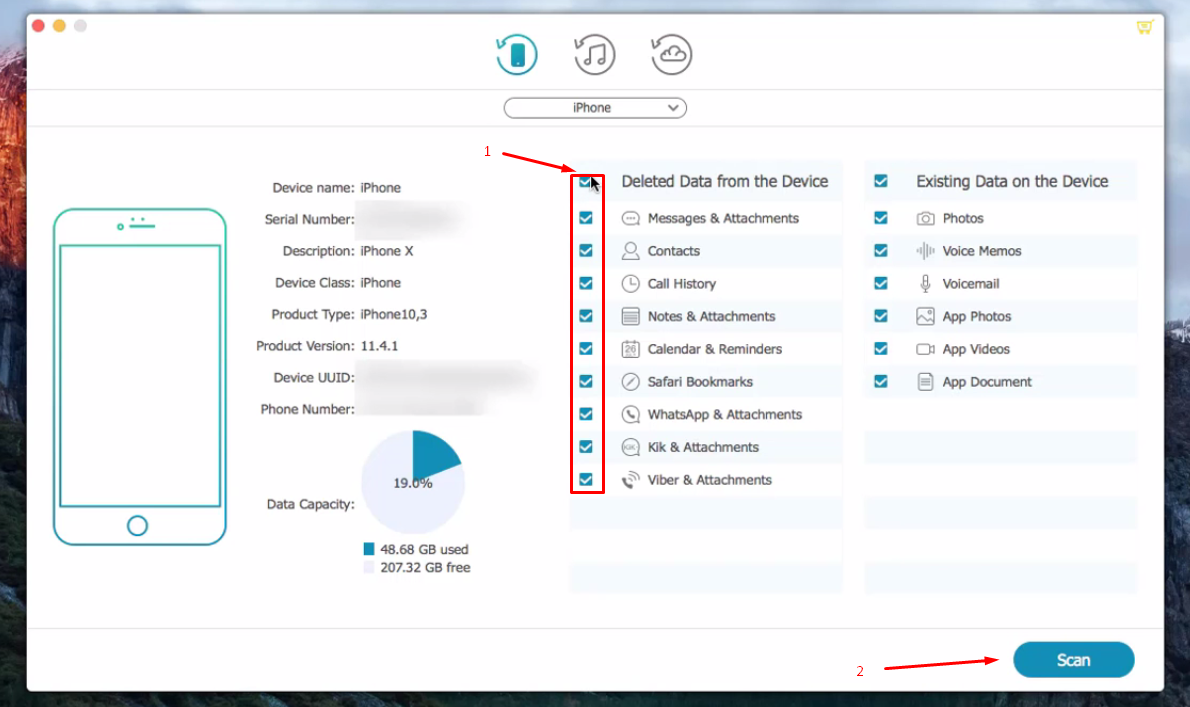 Step 4: it takes one minute to few minutes to complete the scanning.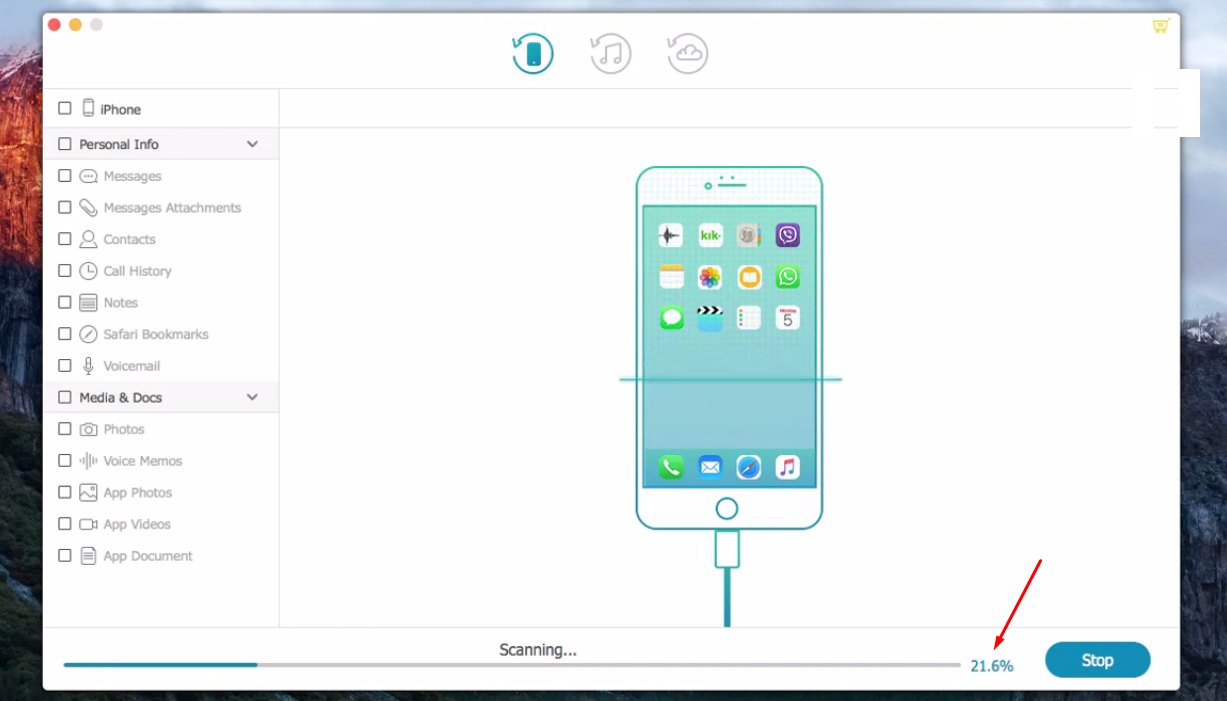 Step 5: However, the program does not make you wait until the scanning is finished. If you found the file you were looking for, then you can recover it right away and close the program.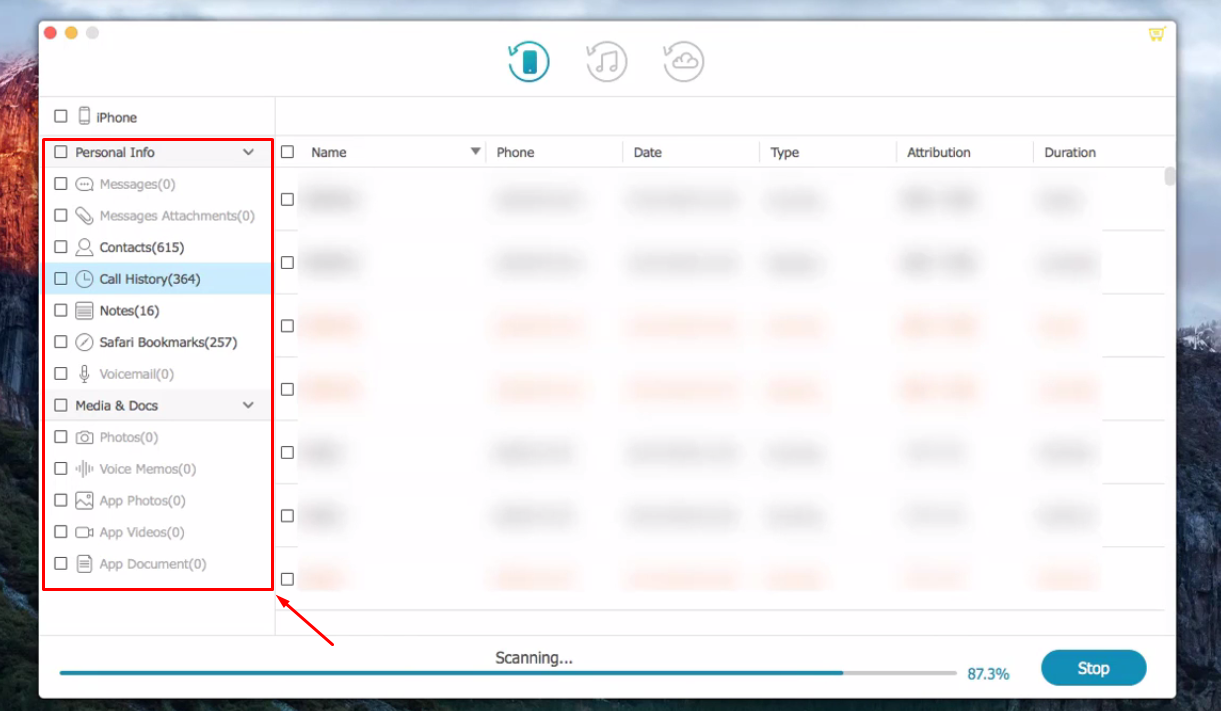 Step 6: Now, you have to select the files, and then click on "recover" to complete the process.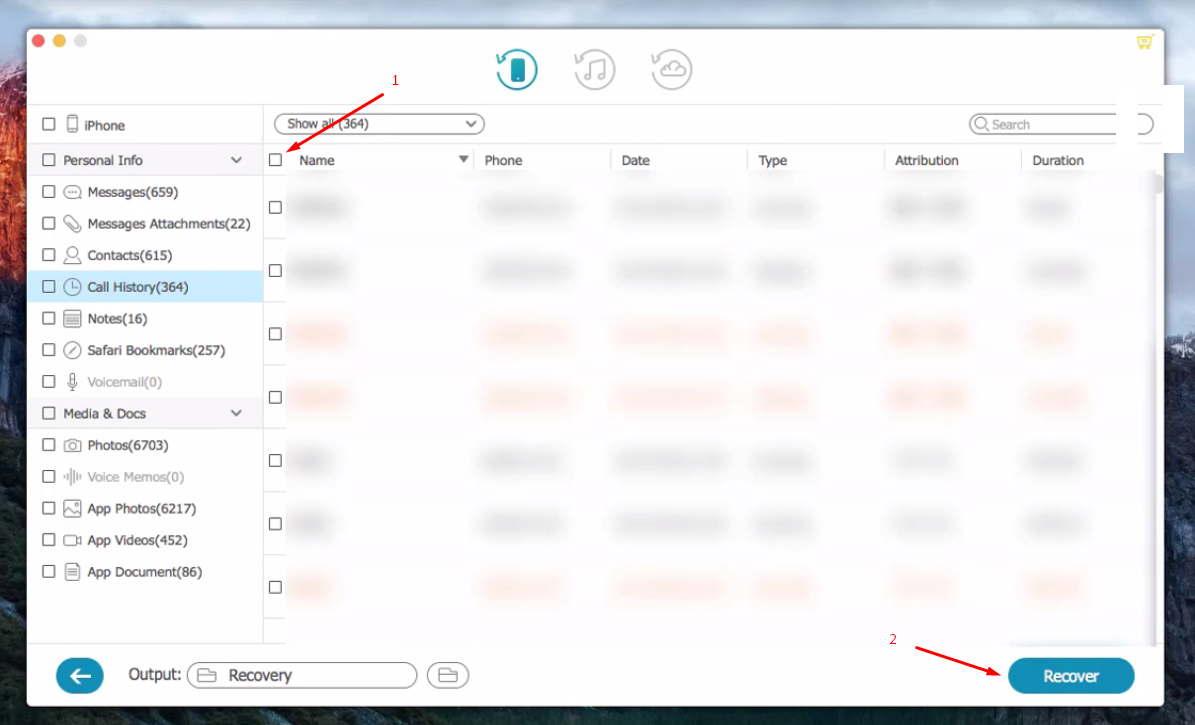 And, that's it. The files will be saved in the destination folder, and you can transfer them to your phone or somewhere else.
Conclusion
The Tuneskit iPhone data recovery for Mac OS X comes at a price, and the starting price is $49.95 per license, and it is a one-time payment. Let us know what do you think about iPhone data recovery in the comment section below.